We can now accept credit cards for group or individuals donations. Please call the office with your information or use the email form below
---
Group Contributions:
The A.A. World Service's recommended method of formulating
the distribution of a group's contribution is by using the 60-30-5-5 split.
Click here to download the pamphlet
"Self Support: Where Money and Spirituality Mix":

and "The A.A. Group Treasurer":
Generally, it is suggested for the A.A. groups of Victor Valley:
60% to the Central Office
Victor Valley Intergroup18888 Hwy 18 Suite 107Apple Valley, CA 92307
30% to G.S.O.
General Services OfficeP.O. Box 459Grand Central StationNew York, NY 10017
5% to Area 9
Mid-Southern California AreaP.O. Box 51446Irvine, CA 92619
5% to District 19
District 19P.O. Box 3096Victorville, CA 92395
Although, it is the group's individual conscious that can make the final decision.
Please give what you can.
"Self Support Begins With Me"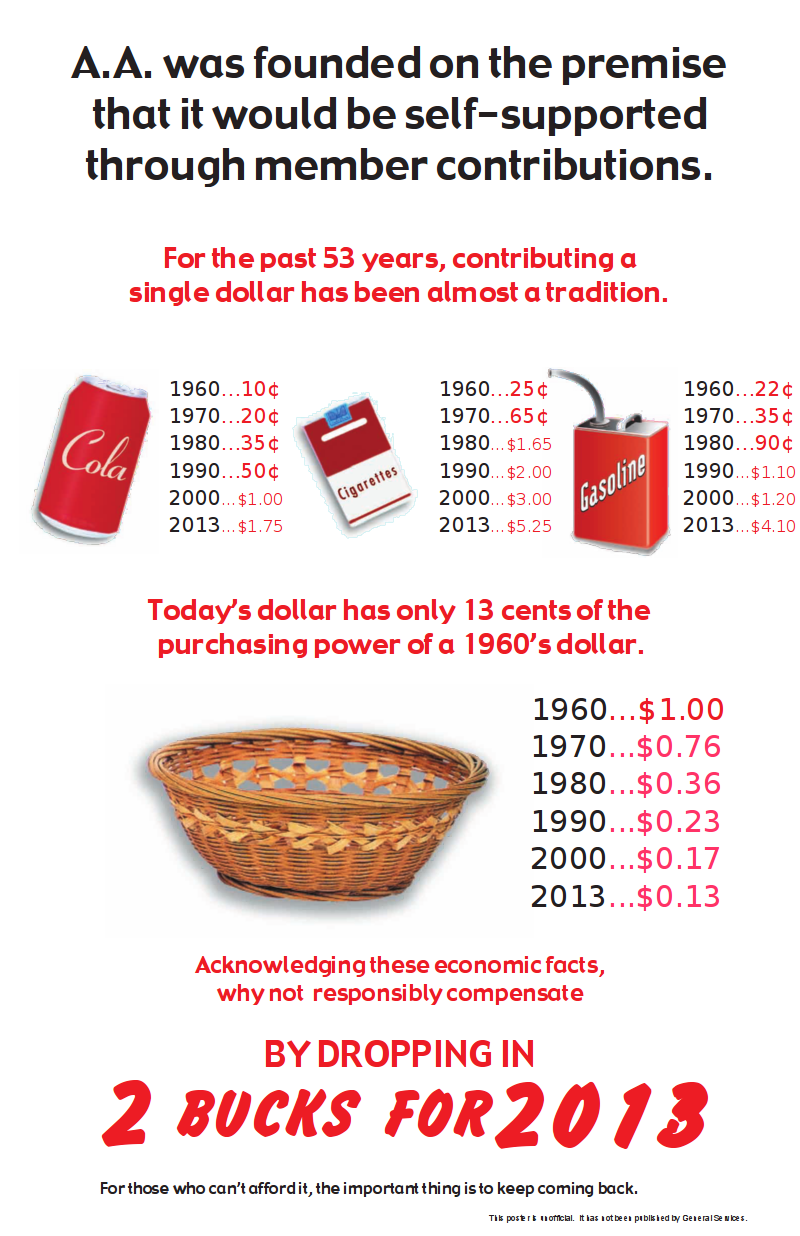 Your contributions are what make this possible.
Please give what you can.
(Alcoholics Anonymous can not accept contributions of more than
$3,000 per individual group or member per year.)
Thank You!!